France plane crash: what we know
Comments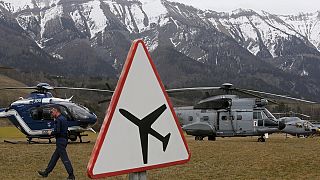 An Airbus A320, operated by Lufthansa subsidiary Germanwings, crashed on Tuesday morning in a remote area of the French Alps.
All 150 people on board flight 4U-9525 from Barcelona to Dusseldorf are feared dead.
The location
French authorities said debris from the crash was located at 2,000 metres altitude and that the site can only be reached by helicopter.
The crash siteis located in the Digne region, close to the town of Barcelonnette, around 200 kilometres from Marseille.
Flight path
#4U9525 was following the same flight path as yesterday Yesterday http://t.co/59MOETk0Gd Today http://t.co/21vkfBS38Dpic.twitter.com/BynF6vlVE0

— Flightradar24 (@flightradar24) marzo 24, 2015
The cause of the crash was not immediately known.
Mechanical faults, pilot error and terrorism have not been ruled out.
Air traffic control data showed that the plane diverted from its flight path shortly before disappearing from radar.
Distress call
There has been confusion over whether a distress call was made, with Germanwings being unable to confirm one way or the other.
France's civil aviation authority initially said a distress call had been put out at 10:47 local time (09:47 GMT).
But French authorities later said that no distress call had been made by the pilots.
It is believed that the call could have been made automatically, given the rapid descent of the plane.
The weather
Flying conditions were good, according to other pilots who were in flight in the area around the time of the crash.
But the snowy area is prone to avalanches – and the weather is expected to deteriorate through late Tuesday and into Wednesday, which could further hamper recovery efforts.
The plane
The crashed aircraft had been in service for 24 years.
Airbus said that it had accumulated more than 58,000 flight hours during more than 46,000 flights.
A Germanwings official said the last routine maintenance check was performed on Monday.
Airbus A320s, similar to Boeing 737s, are twin-engine jet liners used to connect cities that are up to five hours apart.
The model has a good safety record. There are about 3,600 A320s in operation worldwide, according to Airbus.