Russian rumour mill suggests Putin suffering poor health
Comments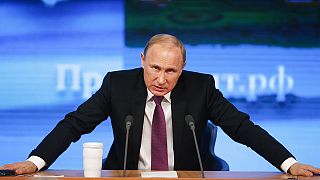 Social media in Russia are abuzz with speculation over the health of President Vladimir Putin after he cancelled a foreign visit, some say because he uncharacteristically took a few days sick leave.
Putin was expected in Kazakhstan this week to meet the country's president Nursultan Nazarbayev and their Belorussian counterpart Alexander Lukashenko. But one Kazakh official told Reuters "The visit has been cancelled. It looks like he has fallen ill." Officials from Belarus would not comment on Putin's absence, although Putin's spokesman Dmitry Peskov confirmed the Kazakh visit was concelled but that "the president feels fine."
Peskov tweeted on Wednesday "I'll not comment on the rumours about Putin's illness".

К.омментировать информацию о болезни Путина не буду.

— Дмитрий Песков (@peskov_press) 11 Mars 2015
The Kremlin has posted photos of Putin purportedly taken on Tuesday and Wednesday with, respectively, regional leaders from Yamalo-Nenets and the Republic of Karelia. However, according to The Interpreter, an online journal specializing in Russian affairs there have been claims that these meetings actually took place last week.
The Kremlin published this photo of a meeting between Putin and Yamalo-Nenets governor Dmitry Kobylkin on Tuesday March 10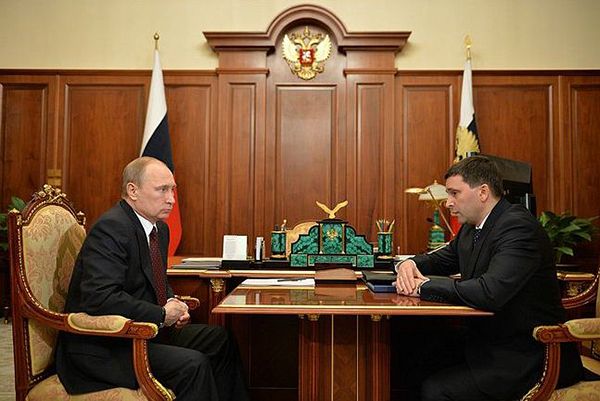 The Kremlin says this meeting with the Republic of Karelia, Alexander Khudilainen took place on Wednesday March 11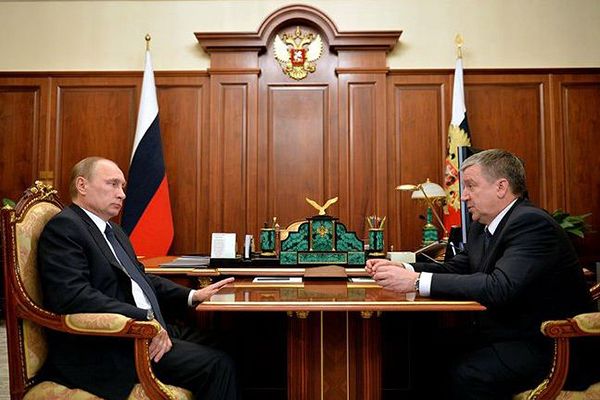 At least one observer on Twitter has fueled this rumour by pointing out that the tie Putin is seen wearing in the photo purporting to have been taken on Tuesday was the same as the tie he is seen wearing two days earlier. The ties are different though in the photos dated from Tuesday and Wednesday.
As health rumors mount, Kremlin claims Putin met Kobylkin Mar10—Odd he wore same outfit as on Mar8. Laundry issue? pic.twitter.com/5syrEZF35q

— Maks Czuperski (@MaksCzuperski) March 12, 2015
TV Rain tweeted yesterday: "Kremlin press service published today a one-week old photo of Putin"
Пресс-служба Кремля опубликовала фото Путина недельной давности (фото вот это) http://t.co/SP6KMFTDXjpic.twitter.com/vqyqepUjHg

— Телеканал ДОЖДЬ (@tvrain) 11 Mars 2015
Vladimir Ryzhkov, one of leading figures of Russia's liberal opposition, tweeted "Stalin died on March 5. Putin appeared in public for the last time on March 5. I'm concerned".

Сталин умер 5 марта. Путин появился на публике последний раз 5 марта. Волнуюсь.

— Владимир Рыжков (@Respublicanez) 11 Mars 2015
The Interpreter has also published a translation of an email sent to the Russkiy Monitor, supposedly signed by "an anonymous official of the Central Clinical Hospital of the Department of Presidential Affairs in Moscow". The official reports that "among the patients of this elite Moscow hospital, where the top leadership of the Russian Federation are registered, there were rumors that Vladimir Putin was diagnosed several days ago with an ischemic stroke."
The Monitor goes on to say: "The editorial board of Russian Monitor cannot confirm or deny the information which might very well be false, however we must note the fact that the president has not been seen in public since last week, his meeting with the presidents of Belarus and Kazakhstan was unexpectedly cancelled. Observers note that since Putin has been in power, nothing of this sort has occurred."
Putin, aged 62, is just two years under the average life expectancy for Russian males. Last October the New York Post posted rumours that he had been battling pancreatic cancer. Putin's spokesman Peskov responded by asking journalists to "shut their trap".