Obama, Boehner and Netanyahu - who's playing politics over Iran?
Comments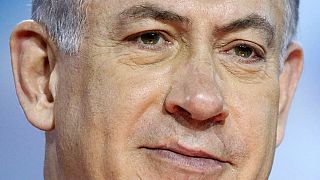 Today's Congressional address by Israel's prime minister has divided opinion among his supporters and on Capital HIll.
Benjamin Netanyahu's invitation by House Speaker John Boehner is being seen as a rebuke to Obama's threat to veto new sanctions against Iran.
Annette Heuser from a German-American think tank close to Israel sees the public spat as a sign of weakness:
"Both side diminish their stand on the international scene by having these political theatres and fights instead of showing unity on
key issues that are for both of them, on the international agenda; first and foremost reaching the finishing line in the negotiations with Iran."
On the other hand historian and political advisor Seyom Brown believes the strained relations will mend:
"This is a political game that is now going on. He (Netanyahu) considers himself to be an expert on American politics. And therefore, I believe, despite all the atmospherics, despite all the bad optics, he believes that the basic relationship is not going to be torn asunder."
Even so some see Netanyahu's presence as him interfering in US politics.Our correspondent in Washington Stefan Grobe said:
"Despite being so polarising, Netanyahu's address to Congress remains a hot ticket. The Speaker's office has received ten times as many requests as there are seats available. Nonetheless, the number of Democrats boycotting the speech has grown in recent days."