New, huge black hole challenges pre-existing theories
Comments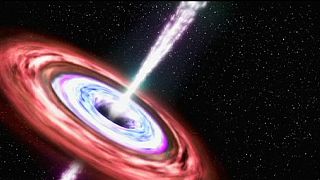 At 12 billion times as big as the sun, a newly-discovered black hole is challenging theories about how the phenomena grow.
Scientists say the black hole was formed around 900 million years after the Big Bang and is thought to be twice the mass of previously-found holes of similar age.
A global team of researchers based at Peking University made the discovery and published their findings in Nature journal. They are working on a project which has provided imagery data of some 35 percent of the Northern Hemisphere sky.
SDSS Data Lead to Discovery of 12 Billion Solar Mass Black Hole in Young Universe http://t.co/39MosW9wIx

— Sloan Digital Skies (@sdssurveys) February 25, 2015
Group of astronomers has discovered a supermassive black hole potentially billion times larger than the sun. pic.twitter.com/dDL0qdgGD2

— Good Morning America (@GMA) February 26, 2015
But they are unable to explain how the hole grew so quickly. Under currently understood laws of physics, it couldn't have reached its massive size within its lifespan, challenging pre-existing theories about black-hole growth.
We found intriguing cosmic object that may help answer how black holes evolve: http://t.co/0y2nkrz6fG@chandraxraypic.twitter.com/Uf5pUn1pO0

— NASA (@NASA) February 26, 2015