Appeasing voters and pleasing lenders, Greek government tries to strike a balance
Comments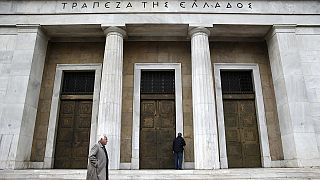 Just weeks into the job the Greek government has been forced to strike a balance between appeasing voters while pleasing their international lenders.
Though some criticised the ruling Syriza party for backtracking on their anti-austerity pledges, others appeared relieved that a crisis was avoided.
"We have suffered years of austerity," said one local resident. "it would have been unfair not to have a deal. As long as this deal is implemented."
"We must stay in the eurozone," adds another local. "We all want that, but we can't do much unless both, we and our lenders, come to a compromise."
Though the government has painted the loan extension deal as a minor victory, they're aware that this is only just the beginning of the battle.
More details to follow.