Costa Concordia cruiser captain's punishment criticised
Comments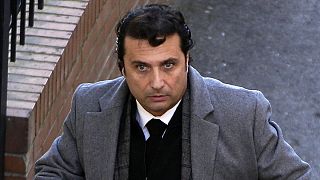 The morning after Costa Concordia captain Francesco Schettino was sentenced to 16 years in prison, some Italians have reacted saying this is fair, others that it is not enough, considering Schettino's role in the 2012 shipwreck in which 32 people were killed.
A court set up in Grosseto found him guilty of multiple manslaughter, causing the accident by steering too close to the Tuscan shore and abandoning his passengers.
Schettino will not begin his sentence immediately. The judges ruled that must wait till the appeals process is completed, which can take years.
Schettino was also accused of delaying evacuation of the cruise ship under his responsibility.
One Grossetto resident, Vincenzo Maiorana said: "Sixteen years, how is that possible with so many deaths? The verdict doesn't seem right to me. He may not even spend one day in jail."