Canada overturns ban on doctor-assisted suicide
Comments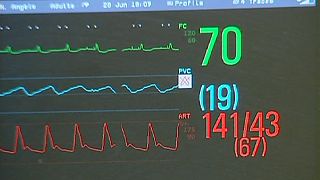 Canada has overturned a ban on doctor-assisted suicide.
In a unanimous decision, the Supreme Court has reversed a ruling it made in 1993.
It says the ban under the penal code violated the country's constitution.
The court has suspended its judgement for a year, to allow time for parliament to change the law.
Judges were considering the case of two women with severe illnesses who have since passed away.
Experts say it is possible for MPs to ignore the court's decision, but they say that is not likely.
"This is one incredible day," said Grace Pastine from the Civil Liberties Association, one of the groups that challenged the ban.
"Physician-assisted dying is now recognised for what it is: a medical service that brings an end, for some individuals, to unbearable suffering."
The practice will only be allowed in cases involving adults who clearly give their consent.
The medical condition must be grave and irreversible and causing persistent and intolerable suffering.
There has been fierce debate over the issue, with religious groups and those representing the disabled voicing their opposition.
Last year the government in Quebec introduced a bill to legalise euthanasia.
Canada joins a handful of Western countries that now allow euthanasia in severe cases.