Italy's new president is Sergio Mattarella
Comments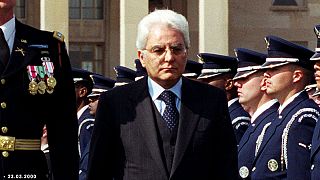 Italy's new president is Sergio Mattarella. The Constitutional Court justice and former minister was elected in the fourth round of voting for a new head of State.
Sergio Mattarella, 73, was the candidate of Prime Minister Matteo Renzy, a nomination which has angered opposition rival Silvio Berlusconi, who says that Renzi has broken a pact on reforms by not proposing a joint candidate.
Mattarella won unanimous support from Renzi's party, as they oppose the reform alliance with Berlusconi.
Sergio Mattarella will replace Giorgio Napolitano who resigned earlier this month.