Canada lottery winner misses windfall by seven seconds
Comments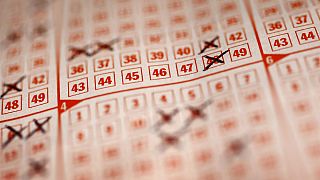 Seven seconds. That is the brief period that cost Joel Ifergan a C$27 million jackpot (19 million euros).
His seven-year court battle began when he walked into his local store in May 2008 to buy tickets for the weekly lottery draw.
Ifergan was told by the gentleman behind the counter that the terminal clock had just turned 20.59 and he had under a minute, so he bought two tickets.
The first of his two tickets came out at 20.59.57. The second was printed at 21.00.07. That was the ticket that scooped the jackpot … but it was dated for the following week.
Ifergan believed he had a claim as his request for the tickets was entered at 20.59.47.
But Canada's Supreme Court disagreed. And after spending $100,000 on legal costs he has exhausted the appeals process.
"During the trial it came out that they [Loto-Quebec] never argued or denied my request for two tickets was in their system at 20.59.47," Ifergan argued.
"But because they have a process that is slow, it takes seven to 10 seconds to process one transaction. Having requested two, they sat in the system, the first came out at 20.59.47 and the second … seven seconds too late.
"According to my lawyers and contract law – which has obviously been thrown into the dustbin – the contract was crystalised at 20.59.47."
Although his long fight is over Ifergan says he has no regrets and he will continue to play the lottery.