Moroccan-born man convicted on terror charges stripped of French nationality
Comments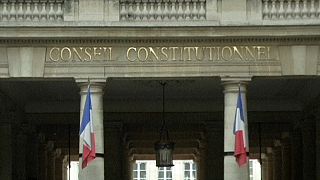 France's top court ruled it was possible to strip a Moroccan-born man convicted on terror charges of his French nationality, paving the way for more dual nationality jihadists to lose their passports.
The council had been asked to rule on the case of Ahmed Sahnouni, born in Morocco and naturalised as French in 2003. He was convicted last March on a seven-year sentence for "association with criminals in relation to a terrorist plot". He was stripped of his nationality by a decree signed by the prime minister but contested the ruling.
The civil code states that a naturalised person can be stripped of their French passport if convicted on terrorism charges but the measure has only been used eight times since 1998.
The move comes after the government unveiled tough new security measures in the wake of terror attacks in the capital Paris.
The case has revived debate about how to deal with fighters returning from Iraq and Syria and also home-grown terrorists.
"Taking away the nationality of those who commit these horrible acts, I think that's a good thing. They don't deserve to be French," said Parisian Jean-Jacques Daniel Mboag
"The last thing I heard was about was what they're doing in England with prevention programmes for these people and de-radicalisation programmes. I think it's better to go in this direction – to identify and supervise them and de-radicalise them without necessarily removing their nationality," explained Maxime Corbière, another Paris resident.
Britain unveiled powers to strip returning jihadists of their passports temporarily, France has so far held back from such measures.
However, since the deadly Paris attacks lawmakers have increasingly called for more powers to strip terrorists of their nationality.