Evidence grows that France's most wanted woman is in Syria
Comments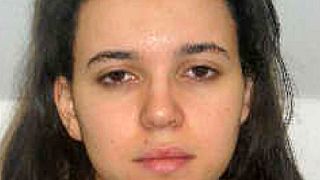 Further evidence has emerged that Hayat Boumeddiene, France's most wanted woman and a suspected accomplice in last week's deadly terror attacks, has fled to Syria.
A woman in a white head scarf, filmed on CCTV with a mystery companion at Sabiha Gökçenan airport in Istanbul, is said to be Boumeddiene.
The 26-year-old arrived in Istanbul from Madrid on January 2, five days before the Charlie Hebdo killings, according to Turkey's Foreign Minister Mevlut Cavusoglu. Turkish officials say she crossed the border into Syria on January 8.
Turkey says it received no request from Paris to deny access to Boumeddiene, described as armed and dangerous by French authorities.
France launched a search for her after police killed her partner Amedy Coulibaly while storming the Jewish supermarket where he had taken hostages.
In a video released after his death, Coulibaly said he acted in the name of the militant group Islamic State.