Man suspected of hiding woman's death for benefit payouts
Comments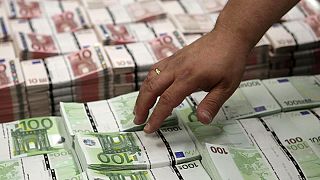 People have been known to go to great lengths to fraudulently receive welfare payments. However, one man in south west France appears to have taken things to a new level.
The 49-year-old EDF (Electricity of France) employee allegedly hid a woman's body for a year in order to continue receiving state allowances and benefits to which she was entitled. Her almost-mummified corpse was only discovered when a bailiff visited the house in the Landes region on a debt-recovery mission. Upon arrival, he was reportedly politely warned he wouldn't have access to the whole house.
Nonetheless, he found the woman lying in her bedroom, which had apparently been left untouched since her death.
The man under investigation has been taken into custody. Sud Ouest regional newpaper reports he admitted the 58-year-old female had been dead for a year.
Autopsy findings have yet to be released, however the body was described as being in "good condition" and the examination is expected to be carried out quite quickly, according to Sud Ouest.
The newspaper reports that if the man's account of death by natural causes is confirmed, he will face charges of fraud, but not of concealing a dead body, or murder.
France spends the largest portion of GDP on welfare than any other country in the Organisation for Economic Cooperation and Development (OECD), according to a recent report published by the alliance.