India clamps down on unregistered taxis after Uber rape claim
Comments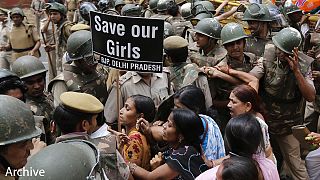 India has temporarily shut down all unregistered taxi operations after the alleged rape of a female passenger.
Home Minister Rajnath Sing took the action after the claim against a driver of US online cab company Uber, which has been operating in 11 Indian cities.
New Delhi, India's capital, had already decided to ban all unregistered internet taxi firms after the incident, a government official told Reuters earlier on Tuesday (December 9).
The case has caused uproar in India after it emerged that the suspect had previously been charged for rape but had obtained a character reference signed by a police officer that appeared to have been forged, claimed Reuters.
Total failure
The alleged victim said she fell asleep in the Uber car after a dinner at a friend's. When she woke up, she realised the driver had stopped in a remote part of the capital where she raped her, before dropping her off not far from her place.
The woman took a picture of the car's registration, despite her alleged attacker making death threats.
The case has also revealed a total failure to regulate the booming market for online taxi services in India, reports Reuters. The Delhi transport department has been slow to respond and, according to reports, sent its order banning Uber by fax.
In its ruling, published in a national newspaper, authorities said only six registered radio taxi companies would now be allowed to operate in New Delhi.
(with agencies)