Apple's Tim Cook takes bite out of Facebook and Google over privacy
Comments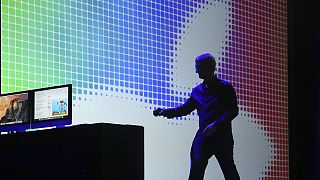 Tim Cook, the Apple chief executive, has hit out at Facebook and Google in an open letter over how they handle users' personal information.
While not mentioning the two by name, Cook used his letter to establish clear blue water with his rivals by saying Apple does not build a profile on users' email and web browsing habits to sell to advertisers.
"We don't 'monetise' the information you store on your iPhone or in iCloud," said Cook. "And we don't read your email or your messages to get information to market to you. Our software and services are designed to make our devices better."
The European Union's privacy commissioners is looking into changes Google made to its privacy policy in 2012, which collate information on how individuals use search engines, mail services and YouTube.
Facebook, meanwhile, has been faced with criticism after it revealed it could make users feel happier or sadder with a few computer strokes through a process it called "emotional contagion". There has also been controversy about the access demanded to users' phones by its Facebook Messenger app.
Cook went to say that Apple has "never worked with any government agency from any country to create a backdoor in any of our products or services".
Google has always denied allowing government access to its servers.​