Widow's shock after firm sends her late husband's suicide rope in post
Comments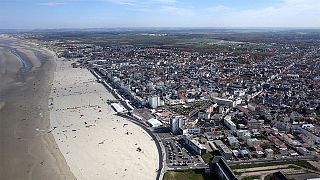 A widow who asked for her dead husband's personal items to be sent to her was left shocked after receiving a package that included the rope with which he committed suicide, according to a French newspaper.
Lysiane Reboul, of Berck-sur-Mer in northern France, had written numerous letters to her husband's former employers, requesting his personal belongings, report AFP.
She told La Voix du Nord: "On June 13 I received an 8kg package by courrier. Inside there was a t-shirt, socks, a pencil case and a rope. You can imagine the shock."
The company has apologised. It said in a letter: "The police had asked us to collect your husband's belongings and the rope in case it was needed for an inquiry. Upon your request we sent the package without verifying its contents."
Jean-Michel Reboul, 49, committed suicide at his workplace in February.
His widow has been in dispute with Jean-Michel's former employers, arguing the death should be treated as an industrial addident. She said her husband had been harassed for years by a work colleague.