Former FARC hostage Ingrid Betancourt on the human lessons of her ordeal
Comments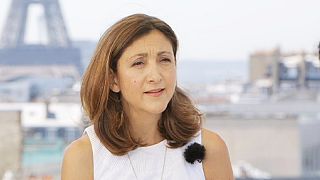 Ingrid Betancourt spent six years in brutal captivity. In what seems like another life she was held by FARC rebels in the Colombian jungle cut off from the world.
In this edition of The Global Conversation with Isabel Kumar the former hostage recounts the pain of her time in the jungle and the focus of her life in the future. She also talks about the, "treasure" which she brought back from her captivity.
"The treasure is the dialogue I have with myself, the way I got to know myself, and also to know the others. You see in the jungle I think I was confronted with the worst of human beings, but also with the best.
'In a way it made me love the other and I think that today I have the ability to just go beyond the first impression that I can have of someone," she explained.
Her life now, she admits is intense, making the most of every moment.
"I think perhaps I am running in the sense of trying to catch up the time I lost in the jungle. So that's why I like to have an intense life and I want to use every second I can."
Forgiveness, she stresses, has been key to helping her come to terms with the years in captivity.
"Forgiveness is about freeing yourself. When you are caught by hatred you let the other one, the one who has harmed you impose his emotional agenda.
'You need to be free to feel whatever you want. Not to be under the control of someone who has hurt you. So I think that forgiveness is the first step to be truly free, emotionally free," she said.