North Korea will 'ruthlessly punish' those behind human rights probe
Comments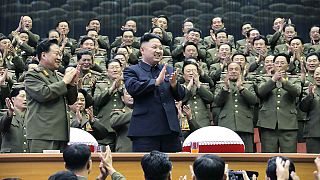 North Korea has reportedly threatened to 'ruthlessly punish' anyone involved in a UN bid to probe human rights abuses in the country.
The warning was made in a statement from the North's Committee for the Peaceful Reunification of Korea, carried by the official KCNA news agency.
The UN has called for a field office to be set up in South Korea to monitor human rights abuses.
It followed a UN report that alleged wide-ranging abuses, including systematic torture, starvation and killings comparable to Nazi-era atrocities.
The statement, according to Reuters, said South Korean president Park Geun-hye and others from international human rights organisations would 'pay the price'.
It went onto say the planned office would be an 'anti-North Korean plot-breeding organisation' led by South Korea and the US.
The UN, publishing its report, said North Korea had committed 'unspeakable atrocities' and that it should be referred to the International Criminal Court.
The report said: "The gravity, scale and nature of these violations reveal a state that does not have any parallel in the contemporary world.
"These crimes against humanity entail extermination, murder, enslavement, torture, imprisonment, rape, forced abortions and other sexual violence, persecution on political, religious, racial and gender grounds, the forcible transfer of populations, the enforced disappearance of persons and the inhumane act of knowingly causing prolonged starvation."