NASA's Global Selfie: More than 100 countries and thousands of photos
Comments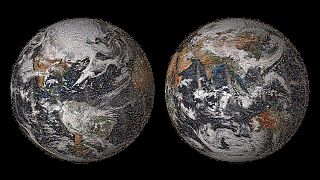 On Earth Day (April 22) this year, NASA asked people all around the world a simple question: "where are you on Earth Right Now?"
Earthlings then responded on social media, with a selfie. The goal was to use each picture as a pixel in the creation of a "Global Selfie" – a mosaic image that would show Earth as it appears from space.
NASA has now released the finished product, an image built using 36,422 individual photos that were tagged #globalselfie on or around Earth Day on April 22.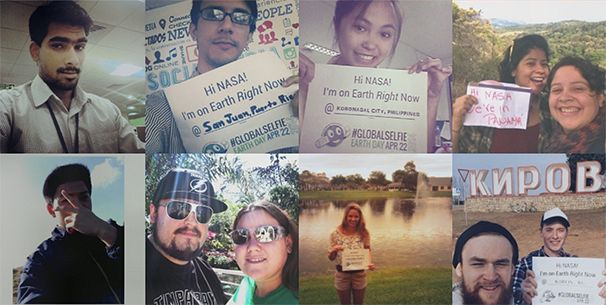 People on every continent, 113 countries and regions in all, posted selfies. From Antarctica to Yemen, Greenland to Guatemala, Micronesia to the Maldives, Pakistan and Poland to Peru.
The image was assembled after weeks of curating more than 50,000 #globalselfie submissions (although not all were accessible or usable) from Twitter, Instagram, Facebook, Google+ and Flickr.
The result is a zoomable 3.2-gigapixel image that people can scan and explore to take a closer look at the variety of pictures. The mosaic is hosted on the Web by GigaPan.
The mosaic is based on views of each hemisphere that were captured on April 22, 2014, by the Visible Infrared Imaging Radiometer Suite instrument on the Suomi National Polar-orbiting Partnership (NPP) satellite, a joint NOAA-NASA mission. The diagonal stripes in the images are a result of satellites capturing the reflection of sunlight off ocean waters.
NASA scientists have helped identify thousands of new planets in recent years, but the space agency studies no planet more closely than our own. With 17 Earth-observing satellites in orbit, bolstered by ambitious airborne and ground-based observation campaigns, NASA data helps scientists piece together a clearer picture of Earth's atmosphere, land and ocean.
Source: NASA