When the European elections tried to go viral
Comments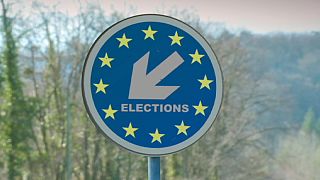 The European elections are just a few days away but the campaign has so far failed to rouse voters and the turnout is likely to beat previous record lows. However, in a last-minute attempt to motivate young voters, the official YouTube channel of the European Parliament posted an ad campaign on May 6 with a description that reads only "Voting for the first time can be a real adventure. Who knows what might happen…"
With its dreamy atmosphere, off-the-wall humour and suggestive '#myfirsttime' hashtag, the video went viral, with more than 2.3 millions views at the time of writing. It is safe to assume it worked beyond the expectations of the European Parliament, with the tweet below expressing their surprise at reaching 200,000 views after a mere two days.
Wow! 200,000 views in 2 days. Must be the sheep. http://t.co/aAaEV4FaLr#EP2014#myfirsttime

— European Parliament (@Europarl_EN) 8 Mai 2014
Six months prior, another – unofficial – ad to increase interest in the European elections was released by European communication agency Old-Continent. Playing the brutal honesty card, the video states bluntly that "the European Union is not the next super hero," unable to put an end to wars and dictatorships. However, voting could change "many non-sexy things that still matter." The slogan of the video is "European elections, we are not sexy and we know it, but screw it, we still do stuff," a refreshing twist on politicians' stonewalling and empty promises.
We are not sexy and we know it – European Elections Campaign from Old-Continent on Vimeo.
Self-deprecating Juncker
The EPP candidate for the European Commission presidency Jean-Claude Juncker has also tried his hand at humour to try and muster support for his campaign. In one video he plays on his old-school image, writing a tweet with a quill and ink. His self-deprecating message empasises his political view that technologies can provide jobs for Europe, "You don't have to be a techie to believe in technology," he says.
However, mystery blogger "Berlaymonster," famed for his satirical take on EU affairs, claims the idea for Juncker's campaign video comes from one of his earlier tweets.

Juncker prepares his next Twitter to the Europinthians. pic.twitter.com/Hk5NnWpfIE

— Berlaymonster (@Berlaymonster) 8 Avril 2014
Surfing the Conchita Wurst wave
A Twitter account @EPelections, with no official links to the European Parliament, related the upcoming political vote to another recent Europe-wide election, the Eurovision Song Contest. It posted on Sunday "If you liked voting this weekend, you must do it again 22-25 May #EP2014 :-)" along with a drawing of Conchita Wurst, Austria's bearded singer who triumphed in the Eurovision song contest the night before.
If you liked voting this weekend, you must do it again 22-25 May #EP2014 :-) pic.twitter.com/XRAFfuLMek

— EP Elections (@EPElections) 12 Mai 2014
It is not Conchita Wurst's first appearance in politics, in 2012 she took part in an ad for the Austrian Greens.