Watch: Edward Snowden claims intelligence agencies screen trillions of private data
Comments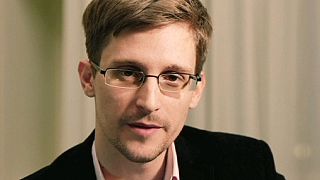 Intelligence agencies have screened trillions of citizens' private communications over the vaguest of threats, Edward Snowden has claimed.
The US whistleblower, speaking via video-link at the a hearing on mass surveillance at the Council of Europe, said the processes employed were an violation of human rights and an "extraordinarily intrusive means of investigation".
He accepted US intelligence services were not "compiling lists of homosexuals to round up and send to camps".
But, he added, the capability to carry out mass surveillance had been built and could fall into the hands of governments more authoritarian than the US, or private companies.
He said: "These processes are abusive. This is clearly a disproportionate use of an extraordinarily intrusive authority. It's an extraordinarily intrusive means of investigation. Taken against entire populations rather than the traditional investigative standard of using the least intrusive means or investigating specific named targets, individuals or groups.
"The screening of trillions of private communications for the vaguest of association or some other nebulous pre-criminal activity is a violation of the human right to be free from unwarranted interference, to be secure in our communications and private affairs – and it must be addressed.
"We have to recognise that the infrastructure for such activities (mass surveillance) has been built. It's at the reach of not just the US and its allies but any country. That includes private organisations that are not associated with governments. We have an obligation to develop international standards to protect against the abuse of this technology.
"I urge the committee in the strongest terms to bear in mind that this is not just a problem for the US or the European Union but that this is a global problem. This technology does not merely exist it's already in place and actively being used without the issue of any judicial warrants.
It comes as the UK's commissioner for interceptions cleared UK intelligence agency GCHQ of breaking the law or any rules – an accusation levelled by Snowden.
But Anthony May did say UK police may be overusing their power to gather people's communications data.
He said there were more than half a million requests in 2013 to find out who owns a phone or who they had called.
Snowden, a former National Security Agency worker, fled to Russia in June last year after exposing details of US surveillance programmes. He is currently wanted on charges of espionage in the US.
Snowden testimony