Dengue: Turning up the volume on a silent disaster
Comments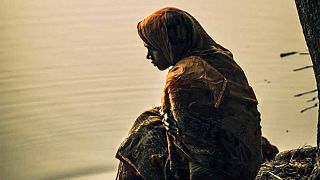 Over the past 50 years, dengue has spread from nine to over a hundred countries, making it the most rapidly spreading vector-borne disease.
The cases have risen from 15,000 per year in the 1960s to 390 million today. Over 40 per cent of the world's population is at risk from dengue. The overall disease burden varies from region to region, with Asia-Pacific housing 75 per cent of those at risk.
The situation is further amplified due to the high associated costs, which can be twice or even three times as much as the average monthly income of a person.
Yet, dengue continues to have a low profile among policy-makers and donors and does not receive the media attention it deserves. While official development assistance has increased almost two and a half times since 2000, reaching a peak of 128.7 billion US dollars in 2010,3 the financial support for dengue-related projects has remained low, with money being made available mostly for isolated outbreak response.
Turning up the volume
To end the silent suffering of individuals, families, children and communities who continue to bear the burden of this preventable disease, the facts about dengue and methods to contain and reduce it must be brought into the open. The IFRC is turning up the volume on this silent disaster and advocates for a shift in approach from responding to isolated outbreaks of dengue to investing in long-term, integrated programming including community initiatives leading to sustainable behavioural change.
This can be done by empowering communities with essential knowledge concerning hygiene and environmental sanitation, training and engaging community health volunteers to identify and refer suspected dengue cases and improving community-based disease surveillance.
Each one of us – individuals, communities, governments, donors and partners – has a role to play to fight this disease. Together we need to bring about a change. Only then can we build resilient communities and ensure that people are no longer abandoned to unnecessary silent suffering caused by dengue.
Everyone has to pitch in to control dengue

Following the 2012 dengue epidemic across the country, the Sri Lanka Red Cross Society started a dengue response and prevention project in the 12 most-affected districts.
The National Society is reaching communities through its branch disaster response team volunteers who are trained on the community-based health and first aid (CBHFA) approach and dengue prevention.
The district of Kilinochchi in north of Sri Lanka is among the districts where the National Society is carrying out dengue prevention activities.
Thavarathnam Pushparani a 46-year-old widow and a mother of two lives in Sivapuram, Kilinochchi district, with 340 other families. Since the end of the 30-year war, many families have resettled in this part of the country, where villages are slowly being rebuilt.
"Knowledge and resources at community level must be fully harnessed in the fight against dengue through integrated health programming. The most effective way to provide preventive and curative services on a large scale is via the community-based health workforce. The role of community health workers and volunteers is increasingly recognized for its potential to meet the most urgent challenges in the context of prevention and care and its contribution towards universal health coverage."
Dr. Stefan Seebacher, MD, MPH, MNM, Head of IFRC Health department
Download the report
© ifrc.org