MH370 search depth, remoteness daunting
Comments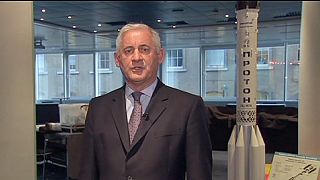 Discovering what caused the Air Malaysia plane's disappearance more than two weeks ago has a dwindling time limit. The flight recorders have 30-day batteries. They're detectable from up to 3,000 metres, but the area where possible wreckage of MH370 was found is, on average, deeper than that.
Investigators say shortly after its past-midnight take-off on 8 March, the aircraft flew into Vietnamese-controlled air space.
The last voice transmission from the cockpit came at 19 minutes past one: a relaxed-sounding "All right; good night."
It was here that the transponder was turned off — the device that identifies planes to the ground.
Another data transmission system, called ACARS, was disabled by around half past one.
The authorities say that the last trace of the plane was on military radar around 300 kilometres northwest of Malaysia, at a quarter past two in the morning.
Seven hours later, a satellite did register a curious signal over the Indian Ocean, but it wasn't until five days ago that a satellite identified floating debris which drew search operations that far southward.
Inmarsat calculated a working hypothesis based on that one pulse isolated within the hours following the plane's digression from its original flight plan: to an area 5,000 kilometres from Malaysia's land mass and more than 2,000 kilometres from Australia.
Chris McLaughlin, the Senior Vice President of External Affairs at Inmarsat, said: "This is the first time we've ever been asked to try and locate a lost aircraft or ship base on one single signal. Normally, you'd want to triangulate; often you'd have GPS. But because in that region aircraft are not mandated to carry or to send out signals of their location, we were working from blind and so this is very much a unique approach."
Especially since 9/11, safety reviewers for years have said emitters should be hard-wired into the 'on' position, for permanent electronic visibility.
McLaughlin said: "Interceptor jets could have been sent up to find out what was going on. It's inconceivable the aircraft will continue to not be tracked when ships at sea are all required under the long-range indemnification and tracking rules to report in every six hours where they are."
The flight recorders of the doomed Rio-Paris AF447 were only found in 2011, nearly two years after it crashed into the Atlantic; they were deeper than the detection range of the Malaysia Airlines black boxes.