Greeks not infecting themselves with HIV, admits WHO after report error
Comments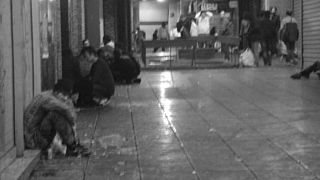 The World Health Organization has issued a correction regarding what it calls an "error" in one of its reports that suggested Greek people were injecting themselves with HIV in order to receive social benefits.
A Regional Office report entitled "Review of social determinants and the health divide in the WHO European Region" had stated: "HIV rates and heroin use have risen significantly, with about half of new HIV infections being self-inflicted to enable people to receive benefits of €700 per month and faster admission on to drug-substitution programmes."
The stunning mistake was widely quoted and covered by media.
The WHO claims an error in editing led to the mistake. "The original source for the statement is a correspondence published in the Lancet by Alexander Kentikelenis and colleagues in September 2011," mentioning accounts of deliberate self-infections to access benefits, the WHO said in a statement.
"WHO recognises that there is no evidence suggesting that 'deliberate self-infection with HIV' goes beyond few, anecdotal cases. At the same time WHO recognizes that Greece has reported a significant, 52% increase of new HIV infection in 2011 compared to the 2010, largely driven by infections among people who inject drugs in recent years," it explained.
The anecdotal accounts and the figure of 52% have apparently been mixed up in the editing phase of the reports.
First Greek "drug consumption" room
To fight intravenous drugs as a disease transmitter, Greece has set up its first "drug consumption" room to contain a surge of infectious diseases among drug addicts in the crisis-hit country, Greece's Organization Against Drugs, OKANA, said on November 25.
Following similar projects in Western Europe, Canada and Australia, the centre lets users inject drugs they bring themselves, under medical supervision, and has been visited by more than 200 addicts since it was set up in October, Reuters reports.
Credit photo CC BY Flickr/kkoukopoulos http://eurone.ws/1cMxRkw