November 19: a day for men and toilets
Comments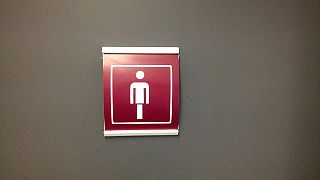 Today, November 19, is a day that has been designated as an official 'International Day' to both men and toilets.
International Men's Day is, as the name suggests, about raising awareness of health issues that affect males, promoting gender equality and celebrating positive role models for half of the world's population.
As for World Toilet Day, it aims to make people aware of a surprising yet sadly true fact: one third of the world's population – some 2.5 billion people – do not have access to a clean and safe toilet.
Men's Day
Less well recognised than its female counterpart (International Women's Day – March 8) International Men's Day (IMD) is relatively new to the International Day calendar. It was created in 1999 in Trinidad and Tobago by Dr. Jerome Teelucksingh of The University of the West Indies. He saw a gap in the proverbial market when it comes to people having days: "I realised there was no day for men… some have said that there is Father's Day, but what about young boys, teenagers and men who are not fathers?" he asked himself before becoming the father of Men's Day.
Since then around 60 countries have signed up to IMD, which promotes six 'pillars' of good conduct:
The 6 Pillars of International Men's Day
1. To promote positive male role models; not just movie stars and sports men but everyday, working class men who are living decent, honest lives.
2. To celebrate men's positive contributions to society, community, family, marriage, child care, and to the environment.
3. To focus on men's health and well being; social, emotional, physical and spiritual.
4. To highlight discrimination against men; in areas of social services, social attitudes and expectations, and law
5. To improve gender relations and promote gender equality
6. To create a safer, better world; where people can be safe and grow to reach their full potential.
Ways of observing IMD include public seminars, conferences, festivals and fundraisers, classroom activities at schools, radio and television programs, church services and peaceful displays and marches.
Video: the founder of International Men's Day, Dr. Jerome Teelucksingh, explains what it's all about

Toilet Day
World Toilet Day came about in 2011 and "aims to break the taboo around toilets and draw attention to the global sanitation challenge." And the challenge is considerable: while billions of people take for granted their access to clean, sanitary toilets around one in three of the world's inhabitants does not have this access. As it explains on its website:
"World Toilet Day is not just about toilet humor, or an attempt to make toilets sexy. World Toilet Day has a serious purpose: it aims to stimulate dialogue about sanitation and break the taboo that still surrounds this issue."
The cause has been supported by some high-profile figures including actor Matt Damon, whose awareness-raising efforts include an announced 'toilet strike' that has accrued more than a million views on Youtube alone.
Video: World Toilet Organisation founder Jack Sim explains the importance of taking action