Giant iceberg from Antarctica threatens shipping worldwide
Comments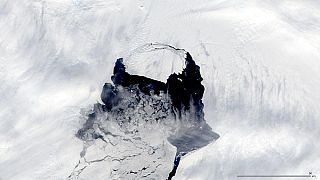 British experts are monitoring a huge iceberg that has come off from the Pine Island glacier in Antarctica. It measures roughly 700 square kilometres, about the size of Singapore, US space agency NASA reports.
Professor Grant Bigg, a leading authority on icebergs from Sheffield University, has been studying the berg since it was located by a German satellite last July.
Bigg warns that it could divide while drifting in the ocean and threaten the southern sea lanes used by cargo ships.
The latest pictures, taken by Nasa's Aqua satellite, show several kilometres of water in between the iceberg and the glacier, which could cause it to divide into smaller bergs.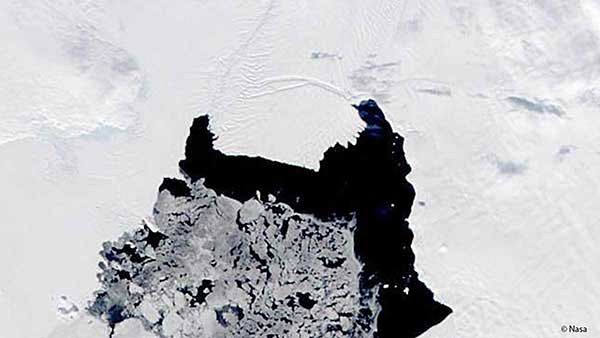 November 3, 2013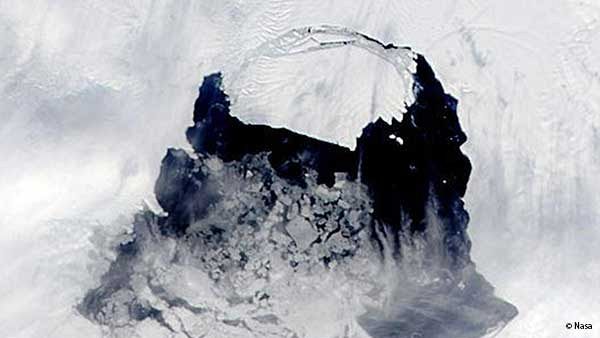 November 10, 2013
The British Research Council has created a fund of 50,000 pounds to closely monitor the ice giant. Scientists from Sheffield and Southampton universities will work to establish how dangerous the berg is for navigation using a variety of satellites to predict its trajectory.
"Usually the icebergs in this area take a long time to leave the Pine Island Bay but once they come out they can go East through the coastline or drift to the main Pacific Ocean side" Professor Bigg explained to the British media.
"A key part of the project is trying to modelize what we think the iceberg could do, taking into account the wind patterns in the area" he added.
Pine Island glacier is the largest glacier in Antarctica and the one that generates the most icebergs.
euronews/ EFE – Photo credit: NASA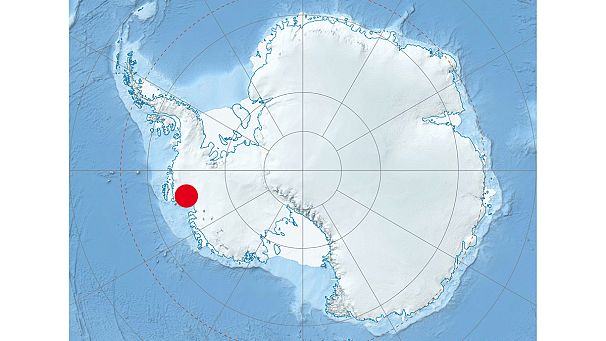 Wikimedia CC – Alexrk2