Deal on Iran nuclear programme 'not far' says France's foreign minister
Comments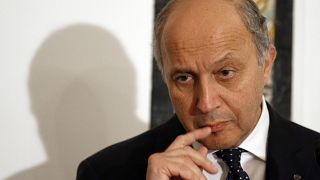 France's foreign minister Laurent Fabius stated he was hopeful a deal could be reached with Iran over its nuclear programme. He also said that Tehran "still had to make an effort on a few points".
"We are not far from an agreement with the Iranians, but we are not there yet," Laurent Fabius told Europe 1 radio according to Reuters.
Fabius rejected accusations that France was isolated during talks in Geneva at the weekend and added that his country had an independent foreign policy.
UN's Amano hopes to finalise agreement with Iran
The head of the United Nations atomic energy agency, Yukiya Amano, said he hoped to finalise a
technical agreement with Iran during a trip to Tehran on Monday.
"I hope that today we can have a joint statement based on understandings and agreements that are made. Technical experts from both sides are set to discuss and finalise the details of this agreement," Amano stated at Iranian news agency (ISNA).