British MP says payout after Baby P case 'looks like rewarding failure'
Comments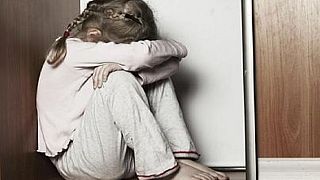 She was at the helm of a London council's children's services department when one of the most shocking cases of abuse emerged.
A baby, Peter Connelly, died in 2007 after months of physical abuse. Three people, including the baby's mother, were later jailed.
Sharon Shoesmith, head of Haringey children's services in 2007, was dismissed after a damming report emerged about the baby's death.
But the Court of Appeal later ruled her sacking had been unjust and she had been "unfairly scapegoated".
Now an MP has hit out after the BBC reported the payout for the unfair dismissal could be as much as £600,000 (€700,000).
Conservative MP Tim Loughton said on Twitter: "The sense of injustice felt at the Haringay [sic] payout is not about a blame game but about taking responsibility and being accountable.
"[The] prospect of taxpayers footing a 6 figure payout to the former head of a dysfunctional children's services dept [sic] looks like rewarding failure."
A Haringey Council spokeswoman said: "Following the decision of the Court of Appeal in favour of Ms Shoesmith, and the Court's direction that the parties seek to resolve the issue of compensation, the London Borough of Haringey and Ms Shoesmith have reached a settlement in this case. The terms of the settlement are confidential. We are unable to comment further on this matter."