Watch the back-bending contortionist who's made the Guinness World Records 2014
Comments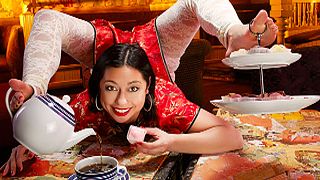 A back-bending contortionist, a tightrope-walking dog and the lowest-ever limbo skater are among the wacky new entries in the latest Guinness World Records book.
Leilani Franco (see video), from the Philipinnes, has set a trio of records: the most full body revolutions maintaining a chest stand in one minute (25); the fastest human backbend walk (20 metres in 10.05 sec); and the fastest 20 meters in a contortion roll (17.47 sec).
Ozzy, a Border Collie from the UK, entered the record books after crossing a 3.5m rope in 18.22 seconds at the Faith Animal Rescue Centre in Norfolk.
Also making it into the record books is Rohan Kokane, 7, from Kamataka, India, who became the lowest-ever limbo skater, travelling 10m at a height of just 25cm.
All three feature in the new Guinness World Records 2014 book.
To celebrate the new book, euronews has picked some other strange world records (see below):
Largest breast
The largest breast belongs to Annie Hawkins-Turner (aka Norma Stitz) (USA) who has an under breast measurement of 109.22 cm (43 in) and an around chest-over-nipple measurement of 177.8 cm (70 in).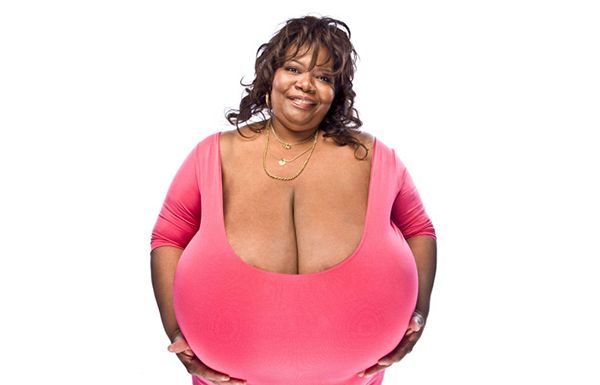 Longest Nose
The Longest nose on a living person measures 8.8 cm (3.46 in) long from the bridge to the tip and belongs to Mehmet Ozyurek (Turkey). It was measured on the set of Lo Show dei Record in Rome, Italy, on 18 March 2010.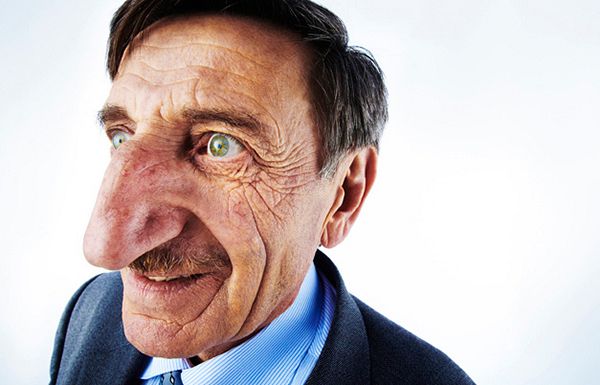 Tallest dog
Measuring an incredible 111.8 cm (44 in) from foot to withers, Zeus is the same size as an average donkey.
Standing on hind legs, he stretches to 7 ft 4 in and towers over his owner Denise Doorlag. The humongous hound weighs 70.3 kg (155 pounds or 11 stone) and eats around 12 cups of food a day (equivalent to one whole 30-lb bag of food!).
Heaviest limousine
The heaviest limousine is "Midnight Rider" weighing 22,933 kg (50,560 lb). It is 21.3 m (70 ft) long and 4.1 m (13 ft 8 in) high. It was designed by Michael Machado and Pamela Bartholemew (both USA) in California, USA and begun operating on 3 September 2004.
Midnight Rider features three lounges and a separate bar and can accommodate up to 40 passengers, served by a crew of four. Its interior decor is based on the railroad Pullman cars, which were popular from the mid 1800. Its horn plays the theme of "The Midnight Rider" by the Allman Brothers.
Shortest Man
Chandra Bahadur Dangi from Nepal is the world's shortest living man, measuring 54.6cm (21.5 in).
The measurement also makes Chandra the shortest adult human to ever have their height verified by Guinness World Records, beating a benchmark set by Gul Mohammed, (New Delhi, India, 1957-1997) who measured 57 cm (22.5 in).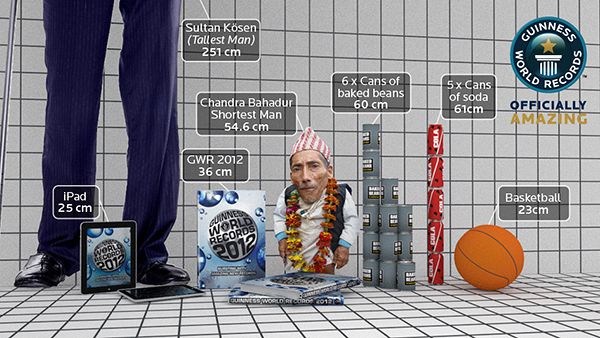 Longest snake
In Greek mythology, those who looked directly at Medusa would turn to stone.
In Kansas City, Missouri, USA, those who look directly at Medusa may not do that – but they certainly come to a stone cold stop.
That's because the Medusa you find at the city's Full Moon Productions isn't some mythological figure of yore. It's the longest snake ever in captivity.
Medusa, a reticulated python, clocked in at 7.67 meters (25 feet, 2 inches) long in its official world record measurement, on October 12, 2011.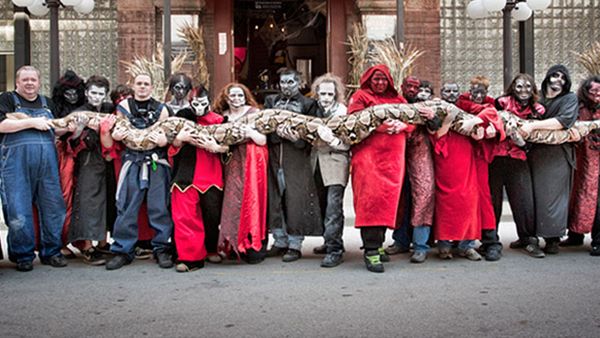 Tallest man ever
The tallest man in medical history for whom there is irrefutable evidence is Robert Pershing Wadlow (USA) (born 6:30 a.m. at Alton, Illinois, USA on 22 February 1918), who when last measured on 27 June 1940, was found to be 2.72 m (8 ft 11.1 in) tall.
Longest sword swallowed
Natasha Veruschka (USA) swallowed a sword 58 cm (22.83 in) long sword on Sword Swallowers Awareness Day, 28 February 2009.
Fastest time to enter a suitcase
The fastest time to enter a zipped suitcase is 5.43 seconds achieved by Leslie Tipton (USA) on 14 September 2009 in New York, USA on the LIVE! with Regis & Kelly show.
Most needles inserted into the head
The most needles on the head is 2,009 and was achieved by Wei Shengchu (China) on the set of Lo Show dei Record, in Milan, Italy, on 11 April 2009.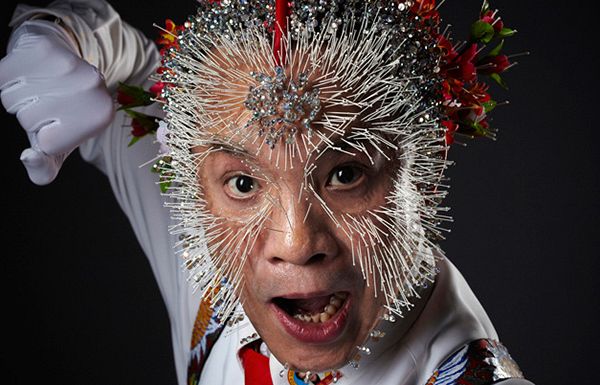 Tallest snowman
Residents of Bethel, Maine, USA, and surrounding towns, built a snow woman measuring 37.21 m (122 ft 1 in) tall, over a period of one month, completing her on 26 February 2008.
For more Guinness World Records visit the official webpage
Are you interested in setting a Guinness World Record?
Apply here Get Ready to start record breaking