Google slaps down Mosley's bid to ban 'Nazi-themed sex party' search results
Comments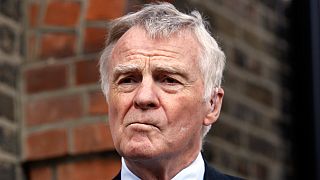 Internet giant Google says a lawsuit by Max Mosley aimed at blocking Nazi-themed sex party search results would create "unprecedented censorship".
Formula One's former president asked a French court on Wednesday to force web companies to build software filters that would detect and delete certain content, Daphne Keller, Google associate general counsel said in a blog post.
But, she added, software filters would fail to solve Mosley's problem – the content could still be accessed by other means other than a search engine.
Mosley, 73, won £60,000 (€71,045) for breach of privacy in 2008 after the now-defunct UK newspaper News of The World published a story on a Nazi-themed orgy. A judge ruled there was no Nazi theme and the story was not in the public interest.
Keller said: "Mr Mosley demands that Google build a filter to screen Google's index and proactively block pages containing images from our results – without anyone, much less a judge, ever seeing it or understanding the context in which the image appears.
"We sympathise with Mr Mosley, and with anyone who believes their rights have been violated. We offer well-established tools to help people to remove specific pages from our search results when those pages have clearly been determined to violate the law. In fact, we have removed hundreds of pages for Mr Mosley, and stand ready to remove others he identifies.
"But the law does not support Mr. Mosley's demand for the construction of an unprecedented new Internet censorship tool. In repeated rulings, Europe's highest court has noted that filters are blunt instruments that jeopardise lawful expression and undermine users' fundamental right to access information."
Tanja Irion, a lawyer representing Mosley, told news agency Bloomberg that pilot lawsuits had been filed in France and Germany. She said if he doesn't reach an out-of-court settlement with Google, further actions could be launched in other EU countries and California, where the Internet giant is based.
She added: "The case is very important, not only for Mr Mosley, also generally for the protection of people's dignity and privacy on the Internet."
The German case will be heard in Hamburg on September 20.
In 2011 Mosley failed in a bid to challenge UK privacy laws at the European Court of Human Rights.