Germany: Toilet advert flushed over Ukraine flag controversy
Comments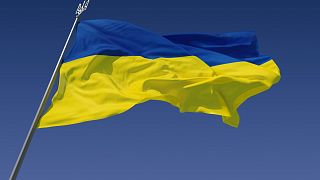 For many television viewers it was just another advert for a toilet freshener.
But not so for some Ukrainians, who have kicked up a stink over a commercial from German consumer goods company Henkel.
They are upset the product's branding looks too much like their national flag.
The complaints have forced Henkel to pull the advert from screens in eastern Europe.
It had been broadcast on Russian television, which many in Ukraine watch.
The advert, for the Bref Duo Stick freshener, shows the yellow-and-blue item, which is shaped like a small flag, being put under the toilet rim.
Tore Birol, Henkel's general manager for laundry and home care products in Ukraine, said the product was pulled within three days of seeing the complaints.
"We are very sorry if people were offended by the design of our new product," he added.
Birol said the freshener was coloured yellow to represent its lemon scent and blue to symbolise water and hygiene.