French woman offers breast-feeding service to adopting gay couples
Comments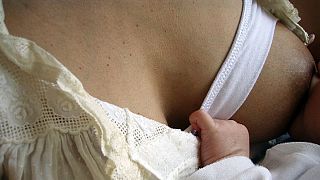 A woman is seeking to cash in on the legalization of gay marriage in France by offering to provide her breast milk to children adopted by gay couples.
She is asking for 100 euros per day for the service, for which she promises around 10 breast-feeds per day.
The woman has posted an ad for her breast milk on rental website e-loue. She claims to be 29 years old, a young mother in good health and a trained nurse. She explains in her ad that breast-milk, which homosexual men cannot produce, is good for the health of babies. She is based in the Paris area and is able to travel to provide her services.
Chief executive of the website, Alexandre Woog, said that the woman had been contacted and vetted by website staff. He also told Reuters: "Our legal advisors are sure of this. It's illegal in France to sell maternal milk but this is a person proposing a service, not selling the milk in flasks."
The poster of the ad told the news agency "I've received more than a dozen requests, but only half of them were serious. The rest were from perverts."
France legalized gay marriage and adoption of children by same-sex couples in May this year.