Growing feeling of corruption worldwide
Comments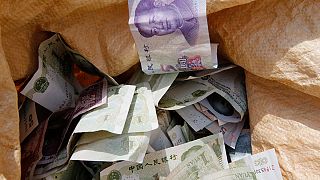 More than one in two people (53%) worldwide feel that corruption has increased in the past two years, according to a report by the NGO Transparency International.
This survey, completed by around 114,000 individuals in 107 different countries, also revealed that 27% of those questioned have had to offer a bribe during the past year in order to gain access to certain public institutions.
The public sector is particularly affected, according to those surveyed. Among these, the justice system is considered the most corrupt service in 20 countries, where 30% of citizens having contact with the judicial system had been asked to pay a bribe. Considered the most corrupt public service in 36 countries, the police force came in second, with 53% of citizens accepting money from them.
Politics is the most targeted group: 51 countries class politicians as the most corrupt with 55% of the people surveyed declaring that governments act according to their own interests.
With confidence in these services lost, citizens no longer believe in the solutions their governments propose: "In the 17 countries surveyed in the G20, 59 per cent of respondents said their government is not doing a good job at fighting corruption" stated Huguette Labelle, president of Transparency International.
Data by Transparency International
And this critical outlook has been accentuated since the 2008 financial crisis. Pre 2008, 31% of citizens considered their government's actions to fight corruption effective; today this number has dropped to a mere 22%.
However, almost nine out of ten people wish to take action against this state of affairs and two thirds of people who were asked to pay a backhander refused to pay it.
Transparency International is surging forward with various recommendations to the states: making the assets of politicians and their families public; as well as disclosing the sources of income and revenues of political groups "to make clear who funds them and to reveal potential conflicts of interest".