Hollywood
World news about "Hollywood" published by euronews.
CINEMA | 17/10 14:17 CET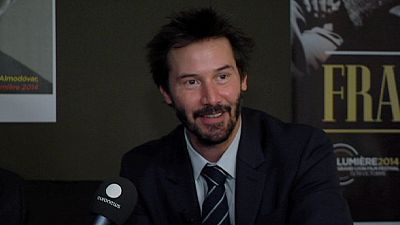 From 'Matrix' to 'Speed', he is one of the biggest Hollywood stars of his generation - Canadian actor Keanu Reeves. Euronews met him at the Lumiere Film Festival in the French city of Lyon. The Speed star tells us about his work as a producer and film-maker.