Guinness World Records
World news about "Guinness World Records" published by euronews.
27/08 16:58 CET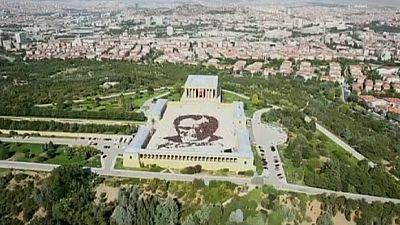 Around 6,000 Turks gathered at the tomb of Mustafa Kemal Ataturk in order to form a human portrait in a world record attempt. The "Father of the Turks" is credited with being the founder of the Republic of Turkey.