Guinness World Records
World news about "Guinness World Records" published by euronews.
04/12 10:12 CET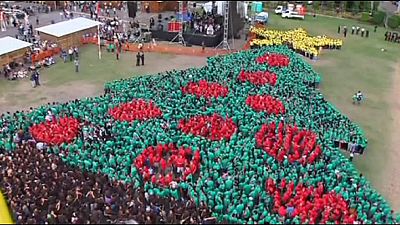 Honduras set a new Guinness World Record for the largest human Christmas tree on Monday (December 1). Nearly three thousand people gathered outside the national palace to form the shape of the giant tree. The previous record was set by Argentina in 2013 with 1,900 people.