Europe on reset: Macron in Poland and new rules for new members
Comments
By Stefan Grobe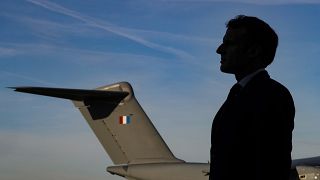 Brexit brought about some unintended consequences.
One of these is the elevation of Poland into the top five of EU countries – arguably not one of the wildest dreams of other EU leaders.
France's Emmanuel Macron, for instance, probably opposes about everything the Polish government stands for.
But considering that it's better to have your foes inside the tent than outside, Macron undertook some sort of educational mission to Poland. We looked at how Macron reset relations with Warsaw.
And also, we look at the EU's new plans for new members joining the bloc, and a touch of culture. We look at how European cinema measures up to Hollywood blockbusters ahead of the Oscars this Sunday.
Watch in the player above.