MEPs lament EU weakness on Syria
Comments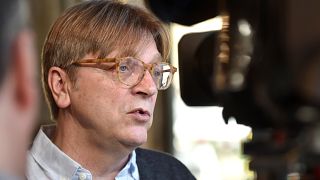 The joint action on Syria by France, the UK and the US has highlighted the EU's limited role in the conflict – a fact lamented by MEPs in Strasbourg such as Marisa Matias from Portugal .
"What these leaders did by acting without consulting the EU, is say that the European leaders are irrelevant," she said. "The EU's humanitarian mission is important, but it has to be more active diplomatically and politically".
It's a view that was echoed by the Belgian MEP Guy Verhofstadt who says the EUs weakness in Foreign Affairs is due to its lack of military force.
"This intervention shows our weakness because France intervenes," he told the parliament. "It is the United Kingdom that launches missiles; it is not the European Union. 65 years after the National Assembly torpedoed the European Defense Community we've forgotten that a European army still doesn't exist."
Efforts to create a united European reaction to the alleged chemical weapons attack in Douma have foundered on national differences, particularly over how to manage relations with Russia.