EU on mediating in Catalonia crisis: no way!
Comments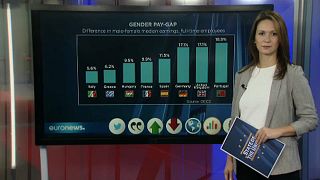 In this edition of State of the Union: Following the referendum in Catalonia and the robust police force used by the Spanish authorities, the EU Commission called on both parties to begin a dialogue, but sees no role for itself as a mediator between Spanish and Catalan authorities.
And: the Ryanair crisis is deepening. The Irish low-cost airline has announced more than 400,000 new flight cancellations. Even offers of big bonuses and threats to force pilots to fly during days off did not reverse the trend of staff leaving the company.