Europe's finance ministers plot course for tax harmonisation
Comments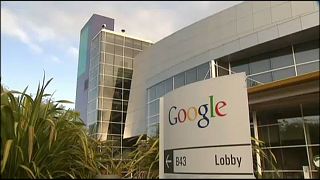 A new plan for harmonised tax treatment of digital companies will be on the table this weekend when EU finance ministers meet in the Estonian capital, Tallinn.
France is leading the push for reform with the so-called equalisation tax and it has companies such as Amazon and Google and Apple its crosshairs.
Bruno Le Maire, the French Finance Minister said: "I am confident that at the end of our meeting on Saturday we will have the support of many other members states which will share our initiative for the sake of the improvement of the tax framework all over Europe."
The proposal has the support the Germans, the Spanish and the Italians but the trick is to get low-tax members such as Luxembourg on board.
Tove Marie Ryding, the Policy Advocacy Manager for Eurodad, said: "Unfortunately the discussion that they are looking at now is only for a very limited number of corporations which means for the most parts we have the problem that we also had yesterday even if they agree. But the other thing is its going to be very hard for them to agree on this because there are several member states that actually fight back when there is attempts trying to make multinational pay tax."
Earlier this year, the EU ordered Apple to pay 13 billion euros in back taxes after Ireland was accused of giving the corporation preferential treatment.
James Watson, Director of Economics at Business Europe, said: "We talk about the big global digital companies. The Apple, The Amazon, the Microsoft the US-based companies. So we know its a challenge in Europe to have more of those global players. That have let's say European foundation, so we need to do more to develop them, and we just say making sure that we have the right tax system genuinely but in particularly for the digital companies that are part to the story."
The French are said pushing a turnover tax that could be set at somewhere between 2 percent and 5 percent of revenue, according to the FT.