Activists urge early deal on EU citizens rights
Comments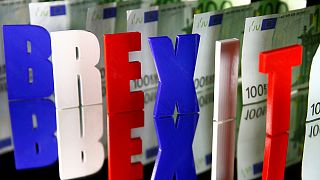 Activists and experts from the UK want the EU and Britain to protect citizens rights after Brexit.
The 3 million group represents EU migrants living in the UK and it is headed up by Anne-Laure Donskoy.
"We have seen a few job adverts which says British nationals only. People are being turned down for rent agreements, for example opening bank accounts, is becoming more difficult or sometimes opening loans, because the bank like to know whether the person will be allowed to stay in the UK or not."
It also wants a simplified registration procedure for residence permits in the UK.
"The government has informed EU citizens that they should enroll for email alerts, and that is it," said Jan Doerfel, a barrister specialising in immigration law."
"Whereas I certainly advise clients that they should get full information whether they already qualify for permanent residence under EU law, whether they might qualify permanent residency in two years time, or how else should this affect them, should they get British nationality if they can," he said.
And immigration restrictions will hurt the British economy, according to one expert from the consulting firm, PWC.
"The deficit, the skills deficit will be in about five years will be about 230 thousand people, which is the size of the town like Luton. So across London and across the UK, there are going to be huge gaps, that we need to fill because of the potential loss of migrants."
The issue will be at the heart of Brexit talks after the UK election in June.