The Brief from Brussels: Spain in turmoil as talks to form a government fail
Comments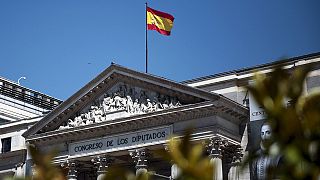 This is the Brief from Brussels: euronews' daily round-up of the biggest news stories that are making headlines in Europe's capital and beyond.
In this episode: Spain in political turmoil, with snap elections in June now looking inevitable with no new government being formed. Euronews speaks to Spanish newspaper ABC correspondent, Enrique Serbeto to get his take on events.
No 'Obama effect' despite the US president's best attempts to persuade British voters to stay in the EU.
And up to 900 Lufthansa flights disrupted in Germany as German unions go on strike.
Click on the video above to see this new daily show