Italy's 5-Star Movement leader Luigi Di Maio seeks confidence vote
Comments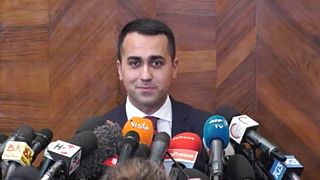 Luigi Di Maio, the leader of Italy's 5-Star Movement, is seeking a confidence vote from citizens on the party's online platform on Sunday. In a message on Facebook, Di Maio says that only the party's voters can decide, with the move coming after a poor result in European parliamentary elections.
"I am calling on party members to vote if I should stay on as leader. You have every right to say your opinion. You are the only ones who can judge my work," he said in a Facebook post.
Di Maio called for the ballot after 5-Star took just 17.1% of the vote at Sunday's European election, half the tally of its coalition partner, the far-right League, which won 34.4% of the vote, triggering internal attacks on his leadership.
As well as being 5-Star leader and deputy prime minister, 32-year-old Di Maio serves as industry minister and labour minister in the government formed last June.