5-Star Movement leader Luigi Di Maio easily wins party confidence vote
Comments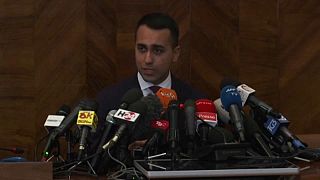 Supporters of Italy's 5-Star Movement have resoundingly backed its leader Luigi Di Maio to carry on following a bruising defeat in the European parliamentary elections.
Di Maio, who is also deputy prime minister, got the backing of 80% of the 56,127 5-Star members who took part in the confidence vote on the party's online platform known as Rousseau, the movement said on its blog.
The 32-year-old Di Maio called for the ballot after 5-Star took just 17% of the vote at Sunday's European election, half the tally of its coalition partner, the far-right League, triggering internal attacks on his leadership.
After the result was announced, Di Maio promised "a profound reorganisation" of the party and said he would present his first decisions on Friday.