Motor racing legend and three-times Formula 1 champion Niki Lauda dies
Comments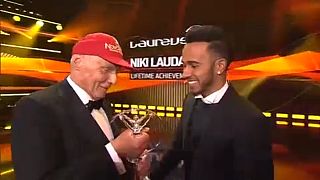 Motor racing legend and three-times Formula One champion Niki Lauda has died at the age of 70, months after receiving a lung transplant, his former racing team McLaren confirmed on Tuesday.
"All at McLaren are deeply saddened to learn that our friend, colleague and 1984 Formula One World Champion, Niki Lauda, has passed away. Niki will forever be in our hearts and enshrined in our history. #RIPNiki," the team wrote on Twitter.
Lauda died on Monday surrounded by family, according to a family statement published by Austrian media.
He had been hospitalised in January for about 10 days while suffering from influenza.
Born in Vienna in 1949, Niki Lauda was interested in motor racing from a very early age and entered Formula One in the 1970s. He made his Formula 1 debut in 1972 but his career didn't really take off until he moved to Ferrari. The Austrian gave the Italian team its first victory in two years. He won the world title in 1975.
However, in 1976, he was left with severe burns after a horrific crash at the German Grand Prix. But he later returned to racing, though the fiery crash left him permanently scarred.
Lauda won two more world titles in 1977 and 1984.
He retired in 1985 and moved into team management with Ferrari, Jaguar and Mercedes. His post-racing career also included him setting up two airlines, both bearing his own name.
But Niki Lauda will always be remembered as the defining figure in motor racing.