Utrecht shooting suspect arrested, prosecutor confirms
Comments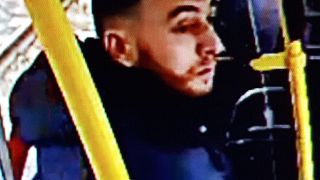 -
Three dead, five injured after shooting on tram in Utrecht, according to police and city's mayor
Turkish-born Gokmen Tanis, 37, arrested by police
Security stepped up at schools, mosques and transport hubs
A man suspected of shooting three people dead in Utrecht, the Netherlands, has been arrested, a police spokesperson confirmed to Euronews.
Gokmen Tanis, a Turkish-born man, 37, was known to police having previously been arrested, Prosecutor Rutger Jeuken confirmed at a press conference.
A manhunt was underway for the suspect and the city was on lockdown after the fatal shooting on a tram on Monday, which also saw five others injured.
Authorities had said the incident appeared to be a terrorist attack and temporarily raised the threat level in the province of Utrecht to its highest point.
The terror threat level has now been reduced, according to the ANP news agency.
The gunman's motive was still unclear. A prosecutor said it could be for "family reasons", while Turkey's state-run Anadolu news agency, quoting relatives of the gunman, said he had fired at a relative on the tram and then shot at others who tried to help her.
The Utrecht police said the shooting occurred at 10.45 am, in a tram at the city's 24 October Square station.
The number of injured people was originally announced as nine and revised down to five by the Utrecht police on Monday afternoon.
Dutch Prime Minister Mark Rutte said he was "deeply concerned" and that an emergency response meeting had been convened.
Security at schools, transport hubs and mosques was tightened.
"Several shots were fired in a tram and several people were injured. Helicopters are at the scene and no arrests have been made," said police spokesman Joost Lanshage.
Authorities have asked people to stay away in order to not hinder emergency services and said that three trauma helicopters have been deployed.