Where are the 'safest places' to go on holiday, according to new data?
Comments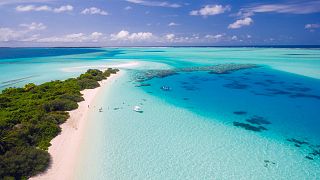 New data, collated by Which? Travel, claims to have found the safest places to visit on holiday and some of the results might surprise you.
The list considers a range of statistics including crime rates, terrorism threats, the risk of natural disasters and health issues, across 20 countries.
In some categories, European and American destinations were shown to pose more of a risk to travellers than areas in the Middle East and North Africa.
The US, Italy, France and Greece were ranked less safe than Morocco and Jordan in terms of violent crime.
European countries including France, Iceland, Italy and Spain were considered the lowest risk for health problems, along with the UAE, Canada, Japan and the US.
In terms of the risk of violent crime, the top three safest destinations were not in the European Union (Iceland, UAE, Singapore), with Spain the highest member of the bloc in this category in fourth place.
Risk of violent crime
France was the only EU country to fall in the top five safest countries when considering the risk of natural disaster — Iceland and the UAE were again ranked highly in second and third position, with Barbados in the first position and Singapore in fourth.
Risk of natural disaster (from lowest to highest)
Barbados
Iceland
UAE
Singapore
France
Canada
Spain
US
Australia
Italy
Jordan
Turkey
South Africa
Mexico
Thailand
Morocco
India
Greece
Vietnam
Japan
Which? used natural disaster assessments from the World Risk Report, statistics on crime from the World Economic Fund, risk levels for terrorism from the UK Foreign Office (FCO) and health risk data from the NHS's "Fit for Travel" website.