Smoking and drinking damage teenagers' arteries by age of 17: study
Comments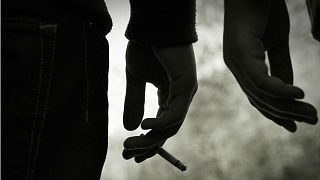 The arteries of teenagers who drink alcohol and smoke, even very occasionally, begin to stiffen by the age of 17, according to a new study.
Such stiffening has been linked to heart and blood vessel problems later in life, such as heart attacks and strokes.
The study, published in the European Heart Journal on Wednesday, was based on data collected from more than 1,000 British adolescents, who provided details of their smoking and drinking habits at ages 13, 15 and 17.
"We found that in this large contemporary British cohort, drinking and smoking in adolescence, even at lower levels compared to those reported in adult studies, is associated with arterial stiffening and atherosclerosis progression," the study's senior author, Professor John Deanfield of University College London's Institute of Cardiovascular Science, said in a statement.
The research found that teenagers who had smoked more than 100 cigarettes or tended to binge drink had stiffer arteries than those who did not.
It also showed that a combination of high alcohol intake and smoking was linked to greater arterial damage than drinking and smoking separately, and noted that there was no beneficial effect of low alcohol consumption on arterial health.
However, researchers also found that the damage could be reversed.
"If teenagers stopped smoking and drinking during adolescence, their arteries returned to normal — suggesting that there are opportunities to preserve arterial health from a young age," Deanfield explained.
The study called for public health strategies to prevent teenagers from adopting drinking and smoking habits to preserve the health of their arteries.