Earth Overshoot Day is the earliest in almost half a century
Comments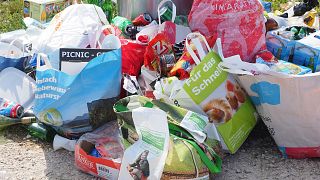 This year's Earth Overshoot Day is the earliest since environmentalists began marking the occasion.
The day marks when humanity's annual demand on nature exceeds what our planet can renew in that year. This year, it falls on Aug. 1 - one day earlier than in 2017, which fell on Aug. 2, and the earliest since our planet went into "overshoot" in 1970, which fell on Dec. 29.
It's taking over 1.7 earths to sustain our current way of life, according to the Global Footprint Network. By 2020, the environmental group said human demand on the planet's ecosystems will likely exceed what nature is able to regenerate by 75 percent.
Move the date
Now, environmentalists are now asking on social media: What are we doing to #MoveTheDate?
According to the group's footprint calculator, we can move the overshoot date by five days each year, falling on Dec. 31 by 2050, if we can adjust our lifestyles to be more eco-friendly.
Some suggestions include: eating less meat, eat locally sourced food (less than 320 km away), make your home more energy efficient by using renewable resources, reduce food waste, and car pool or take public transit instead of your car.
Over 150 years ago, the carbon footprint of humanity was close to zero, according to the group's site. If we want to live up to the commitment of the 2015 Paris Climate Accord - by limiting the global temperature increase below two degree Celsius - the carbon footprint would have to be zero again before 2050, they added.