EU to give free Interrail pass — but only if you can handle this quiz
Comments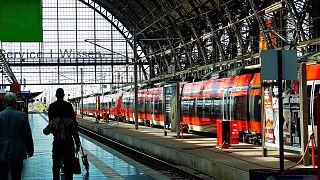 The European Commission has set aside funds to allow young Europeans turning 18 this year a free Interrail pass. The commission will give as many as 15,000 tickets this summer to travel across the continent on almost any train.
The initiative has been launched for the first time to "foster a European identity" with the enthusiasm and allure of overland rail travel.
"It is important that we offer all our young people the opportunity to broaden their horizons with the experience of other countries," said EU Commissioner for Education, Culture, Youth and Sportsv Tibor Navracsics.
"Education is not only about what we learn in the classroom, but about what we discover about the cultures and traditions of our European citizens."
What are the conditions?
Applicants need to be 18 years old on July 1, 2018, and a citizen of one of the 28 member states of the European Union and have a national ID or passport number to complete the online form.
When can the application be sent?
The deadline for submission of forms opened today at midday (Central European time) and will close on June 26 at noon.
Applications may be submitted individually or by a group of up to five people. Here you can find the form.
When and how will the trip be made?
The trip can start between July 9 and September 30, 2018. Th pass lasts up to 30 days and ticket holders can visit up to four foreign countries within the EU.
How will the candidates be chosen?
Applicants need to answer four question related to the 'European Year of Cultural Heritage 2018' and EU initiatives aimed at young people, and verify they are 18 years old. According to the intiative's site, people with disabilities will be "entitled to receive appropriate additional support".