European court condemns Lithuania and Romania over secret CIA prisons
Comments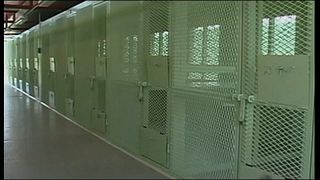 European judges have ruled that Lithuania and Romania violated the rights of two al-Qaeda terror suspects by allowing the CIA to torture them.
Both countries hosted secret CIA prisons a decade ago with the authorities fully aware detainees were held there illegally
The two suspects now being held at the US prison in Guantanamo say they were illegally held at the CIA "black sites" from 2004 to 2006.
The European Court of Human Rights (ECHR) said both countries had violated the European prohibition of torture.
After the September 11, 2001, attacks the CIA took suspected Al Qaeda detainees to "black sites" around the world to escape US limits on interrogations.