China gets its first driverless street sweeper
Comments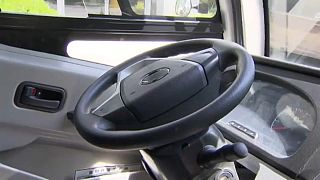 A pair of driverless street sweepers have been put into operation in an industrial park in Shanghai.
The two sweepers can finish cleaning the park in less than 20 minutes, its designers say.
The sweepers are equipped with radar sensors and artificial intelligence systems to help them avoid obstacles, pass through traffic lights and park at the designated spots.